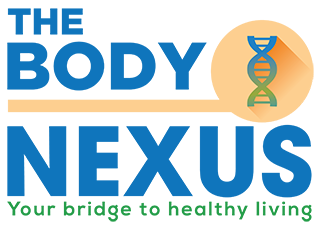 Welcome to The Body Nexus, where our mission is to aid your personal journey in attaining and maintaining health and fitness goals. Our offerings here include:

1. Articles of both general and specific interest. The more you understand about the process, the better able you are to follow the plan!
2. Consultations to individualize dietary and nutritional needs.
3. Wellness coaching
4. Medically based consultations to augment your current care.
5. Pharmaceutical grade nutritional products and recommendations for their use to support your efforts, offered at a discount.

There will be new blogs and articles offered regularly; so visit us often. Take a FREE Health IQ questionnaire to help determine where your most pressing needs may be. Visit the Wellevate portal to get registered to order from a menu of over 15,000 supplement and self care products.
– Dr. Susan Tanner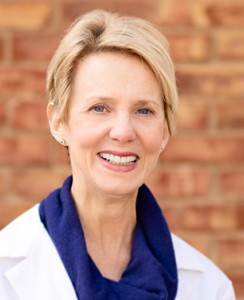 Physician Advisor
Using my 33 years of experience as a family practice physician, I focus more fully on the "whys" of your health needs rather than simply treating your symptoms – approaching wellness with a holistic and integrative approach.
Whether you are newly focused on your body's wellness or are a dedicated athlete, my goal for you is the same. Through a combination of the right training plan and an investigation into your personal biochemistry, I aim to help you:
Find your lifetime nutritional plan to manage your weight and wellbeing.

Realize that exercise and movement are essential to lifelong wellness.

Enjoy the process of health self-empowerment.​
How may I help you move forward in your journey to health?
Take your FREE Health IQ questionnaire here and Email me now to get started!
– Susan Tanner, MD
Check out some of my articles for more insight into how you may improve your quality of life – no matter your age – and be the best that you can be. Weight normalization, strength and fitness gains and overall enhancement of well-being are achievable goals for each us.
Tammy Jett-Parmer PA-C, CHWC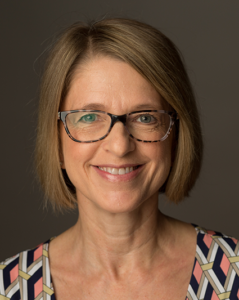 Certified Health and Wellness Coach
After over 20 years as an integrative and functional medicine physician assistant, Tammy Jett-Parmer became a certified Wellcoaches Wellness Coach as an adjunct to her practice.
From her extensive background working with Dr. Susan Tanner in finding root causes of illness to now helping clients with a desire to improve health and fitness by individually developing a roadmap to achieve this goal, Tammy has a unique blend of skills.
-Tammy Jett-Parmer
How Supplements Can Help
The products suggested on this site are from various companies, but all are "third-party certified" meaning that they have been tested outside of their own production facility to assure that they are pure and that the label is correct as to the amount in each and every dose. Most all are also hypoallergenic to the extent possible.
Why is this important? Currently, nutritional supplements are not regulated, so truth in labeling is not necessarily adhered to. Taking supplements is done for specific results and these cannot be attained if the product is not as described on the label. While you may choose to purchase your supplements elsewhere, please be sure that there is a certification of purity and unbiased third-party verification before you buy!
Purity of ingredients matters! An example I really like to cite is fish oil. Fish oil is made by extracting the oils from the livers of the fish. It would stand to reason that fish from heavily contaminated waters would contain these toxins in their livers; so why would we want to ingest that ourselves? Another example are B vitamins. These are often produced from brewer's yeast, as it is rich in B vitamins. The problem is that brewer's yeast is one of the top 10 foods when it comes to food sensitivities. That is why some may take B Complex and feel just terrible. It is not the B vitamins but the source that can cause this, so "hypoallergenic, non-yeast derived B vitamins" are essential.
Finally, the absorbability of the product needs to be considered. Some are bound in materials that do not dissolve or allow for good absorption and are rendered useless.
"I am very fortunate that Dr. Tanner was recommended to help with what was viewed as a complex medical condition. Dr. Tanner was able to 'connect the dots' and prescribe a path to better health for me. Thank you so much, Dr. Tanner. You are truly a lifesaver!"
— Bob H, lowered his cardiac risk and eliminated muscle fatigue
"After years of a stressful and sedentary work life, I knew I had to make permanent healthy changes. Dr. Tanner helped me create a plan to support weight loss, stress management, and hormonal changes. With Dr. Tanner as my wellness advisor, my health transformation has been extraordinary."
— Kelly, 52-year-old CPA
"I first met Dr. Tanner when she diagnosed a serious condition that I had, one which had stumped numerous other doctors. Over the years I've come to appreciate her deep knowledge of both traditional and environmental medicine. Add to that her expertise with different dietary and nutritional protocols, and you would be hard pressed to find a better resource if you are seeking to improve your wellness."
– Paul O'Connor
"Dr. Tanner was an outstanding physician to me for many years. (She actually saved my husband's life when 20 other doctors could not find out what was wrong. But that's another story.) When she added Wellness Counselor to her capabilities, I was thrilled. With her guidance, I have lost 40 pounds and am becoming the strong and fit person I have always wanted to be. Not only that, she's one of the most caring people I have ever known."
— Nan O'Connor, MCC
Your Health & Fitness Starts Here